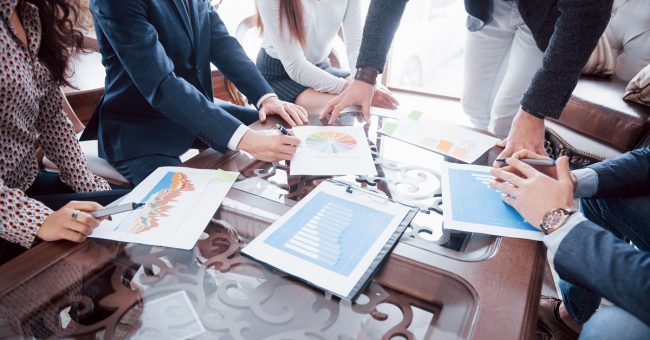 Market research plays a very important role in every stage of the product life cycle. It allows you to introduce innovation in the overall business cycle.
In marketing, "new" is the most influential word. It invokes the idea that something is moving forward, which is improved, modern and different.
Humans are wired to attract to new trends like a magnet. Innovations bring invaluable publicity for the business, and it is the best way to get attention. It positions a company as being innovative and dynamic. You know innovation involves a lot of hard work, and it does not go without any failures.
Product design companies ensure market research minimizes the risk of failure. On the other hand, it does not provide you the clear-cut answers. You need to have proven knowledge, and experience to interpret data, insights, and then visualize the opportunity.
The word "new" in marketing is an over-played term. It has been used for everything from entirely new ideas through to old wine in new bottles.
Today more than 90% of the companies focus on modifications and additions to the existing products rather than introducing new concepts – which is great. Improvements in existing products are readily accepted, then introducing entirely new products.
The more conceptually is the new product, the higher will be the risk. For example, on its new Zap mail, FedEx lost $340 million. Many companies turn to thorough market research to minimize the risk and consider it as a form of insurance.
Pre-Birth – Establishing Needs
Some companies claim that they already know the answers. Often this belief costs them money and time. One such example is Sony.
The company did not conduct thorough market research before introducing its e-Villa internet appliance. The product was aimed to allow consumers to have great internet access from the kitchens. Since the product was too heavy to lift at nearly 32 pounds and 16 inches, it simply failed.
Consequently, the product was withdrawn from the market within just three months. If Sony conducted in-depth market research, it could have saved a considerable amount of human resources and finances during the commercialization and the product development process.
One important thing that you need to pay attention to is, it's not just the product that requires to be great just before the commercialization but at the later stages too. You need to make sure everything that surrounds the product is excellent, such as it's marketing, technical services, and packaging.
Finalizing the design, coordination, and the commercialization of the product takes many years, particularly in the case of industrial innovation. For example, carbon fibers were discovered in 1965 and produced in the 1970s. It was until 20 years people did not realize their significant impact.
It takes plenty of time for people to accept a new product first, and then realize it's benefits.
In 1995, Rogers introduced the innovation adoption curve, which shows the number of new product adopters over time at different stages of the product lifecycle.
Innovators are the earliest people who often welcome change. They are followed by early adopters who are also willing to try out new ideas. The last segment of the market to accept a new product are traditionalist laggards. They only embrace the product only when it is mainstream.
To achieve adoption and penetrate the market successfully, it is critical to educate the target market about the product. Some times we trust our gut feeling and not the strategy, which often leads us to dead ends. Therefore it is essential to jump "the chasm" and have sufficient momentum and take the innovation forward.
If you do not educate your target market about the product, chances are they will not use it all. In the worst case, they will hate your product for being unclear.
Stimulating product take-up
There are three critical questions product design companies need to ask themselves in getting a product off the ground.
Where does the product/company stand at this point?
How can it achieve its goals?
Where does it wish to go?
Thorough and in-depth market research provides answers to all these questions. It can help you asses market size, growth prospects, market segments, distribution routes, and critical factors that can influence purchase decisions. It can also guide price points, promotions, packaging, and price points.
Maturity – Improving Product Performance
At this stage in the product cycle, market research can be used to ensure optimum price points, analyzing the customer attitude towards a product, determining market size, and share.
Plus, you can compare the perceived strengths and weaknesses of the product alongside the unmet needs. In-Depth market research at this stage can uncover potential product development opportunities. Also, it is a must for continual product improvements to ensure and retain customer satisfaction.
Did you know most companies lose up to 50% of their customers during their first five years? While winning new customers can be 20% more expensive.
Here is when market research plays a critical role. It allows you to instill your product with new trends and innovations so that the product meets customers' needs.
Businesses need assessment research to ensure product success. Under the need assessment research, all the existing products are examined, and the unmet needs are explored.
Old Age – Determining The Future
Product design companies claim that not all products necessarily die. Through innovation and improvements, you can rejuvenate the product life cycle.
Only market research can uncover the opportunities for revitalizing your product.
At this stage, you have to do a need base assessment study that can determine unmet needs and also discover new potential opportunities. You need both qualitative and quantitative research to ensure this.
No matter what product life cycle state you are at, it is important to pay closer attention to your target customers and do the required market research because the people's taste gradually changed, and they are influenced by exposure to promotions.