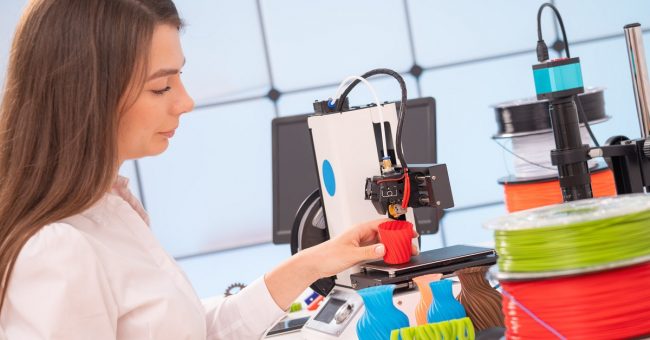 Product design services have found a significant correlation between successful product development cycles and the use of advanced design technologies like 3D modeling. This form of product presentation allows for concepts to be fully realized and translated to those involved in the decision-making process as well as manufacturers and future customers. With 3D modeling, features can be altered, removed, or replaced without any real inconvenience. 

Many product designers believe that 3D modeling has expanded the range of opportunities for product creation and alteration as well as customer feedback and marketing strategies. Some models might be animated to display the features and abilities that make this product valuable to consumers. This can help inspire and convince investors, partners, and customers to keep your brand on their radar. Once a company raises this kind of attention, they can more easily introduce the physical product to the market, with a higher potential for sales. 

Product design companies are also using 3D modeling to automate and accelerate manufacturing. These design softwares can store specific information about the product which can be communicated to company members throughout the development process. This includes the raw materials that will be used as well as the methods of construction.

As transactions move from brick and mortar shops to eCommerce, 3D modeling is going to become even more important for selling the attributes of a product. Pictures are no longer adequate in conveying the sensory details that make an item appealing to a buyer. Texture, material, shape, and size are better translated through a digital model that a consumer can interact with, the same way they might pick up an item at a store. Here are some of the other ways that 3D modeling is expected (and is already observed) to transform the abilities of a product design and development company:

Creating prototypes: Now that design technology has evolved to 3D modeling, product creators have an easier time making prototypes. With these softwares, a design team can record details such as the aesthetics of the item as well as the needed materials and manufacturing costs. Models can be created from 2D sketches and then efficiently modified without additional work. The most convenient feature of 3D models is that they translate width, height, and depth to a better degree than any hand-drawn visual.  
Measurements: Product design services like Designstein Studios are using 3D models to demonstrate the exact measurements of a product. This can be done by creating a reference point, a known object, that can then be used to scale the size of the new product. These measurements are necessary to communicate for manufacturing purposes but they can also come in handy when presenting the product to consumers. 
Full-view displays: Another beneficial aspect of 3D modeling is the 360-degree view that it offers. When company heads, designers, and engineers can evaluate a product from all angles, this allows the details to be better understood and refined throughout the product development process. Most 3D softwares will also allow designers to zoom in and out, in order to properly focus on one area of the model.
Promotional material: Companies and brands can take the imagery in 3D models to use in their marketing strategy. Whether they want to include the model in a commercial, website page, or social media post, this high-quality presentation of the product will likely entice more of their target audience. 
Manufacturing: Last, but not least, 3D modeling can and should be used to automate manufacturing. When designers input the appropriate product data within the model, manufacturers have an easier time transmitting this to mass-production machines. With exact information, the construction process will be more efficient and consistent.