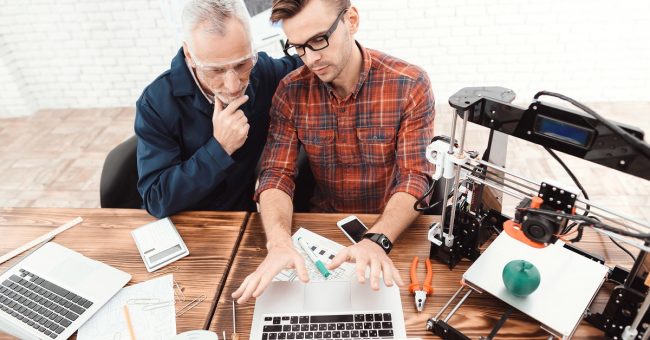 Many people are interested in contributing to the market through product development. There are quite a few ideas that have not been given the proper time and attention to transform into a functioning and marketable item. However, this endeavor can be fully realized with the help of product design services.

Perhaps the greatest challenge in developing a successful product is maintaining consistency, quality, and functionality in the process. Developers will often get lost in between the hurdles of blueprinting, prototyping, testing, and manufacturing. This is where product design companies come into play. Aspiring developers can lean on design experts to manage their progress in the most efficient and profitable manner.

Many product design services will focus on six key factors in the product development process. Developers can follow these tips in order to achieve successful market implementation.

Idea Creation
The thing to keep in mind with product development is that not every product has to be completely unique or unprecedented in the market. In fact, most great ideas are an improvement on something that already exists.

So, while coming up with your product idea, think about the items that you use in your daily life. How could they be improved, substituted, rearranged, or transformed to better meet your needs? How could this new product appeal to a more general consumer or a specific niche?

Consumer Research
After you have solidified your idea, you will want to conduct consumer research in order to ensure that this product is optimized to attract a customer base. It is important to do this before you begin actual production because you will save yourself from having to backtrack and reevaluate later on.

There are a few different ways that you can conduct your research:
Interview willing participants about your product concept.
Create a survey that you can distribute across a group of people in order to get a sense of how your product will be received.
Look into existing products that are directly competing with your idea and take note of the pricing, consumer base, and success rate.
Once you have collected your data, you can begin to analyze and synthesize your results in order to gain a better idea of your next steps. You may need to revise your concept in some ways, changing certain features or completely restructuring the design for consumers. Keep in mind that you should include as much information about your product as you can in order to receive more accurate feedback. If your research participants are working with too many abstractions, they cannot give their honest opinion about whether or not this is a product they are interested in buying in the future.

Product Strategy
Between research and prototype phases, it is important for developers to make concrete strategies for their new concept. By now, the concept should be articulated into a relatively detailed design and features should be explained by their operational use.

In this stage of product development, you should be considering what aspects of your product are important for manufacturers to get right. Do you need any particular supplies for the design? Are you focusing on the highest quality materials or a more budget-friendly design? Are environmentally friendly components needed for your concept? Essentially, you should know all the elements of design and operation before you move forward with making a prototype.

Prototype Design
Product design services are very valuable in this stage of development. When you are making a prototype, you will need to produce a few different variations of your product and test them out before you come up with the default design.

Prototypes are essentially a sample of what your product will look, feel, and function like. Some prototypes are easier to make than others, depending on the complexity of your idea. There might be an aesthetic quality to your product that you will need an artist's help with or a technological aspect that you will need an engineer for.

Many services will use 3D modeling in order to accurately construct the design according to mathematical measurements and limitations. It is not easy to jump right into this kind of digital software, which is why so many developers will rely on companies to help them physically conceive of their idea.

Manufacture Services
After your prototype is perfected, you will want to jumpstart manufacturing. Many developers need to find a partner that can help construct, store, and ship their products as needed. You will need to assess your options and choose the manufacturer that best meets your standards.

One way to build a relationship with manufacturers is to find trade shows in your area. You need to integrate yourself into the industry and start shaking hands in order to get a sense of which manufacturing service you can trust with your product. Communication is key. Make your expectations known, especially when it comes to materials and price points.

Evaluation of Cost
The last thing that developers should consider in product development is the cost of production. Part of the initial planning should have given a rough estimate, however, the true cost will not be known until all other factors are sorted. Once production costs are understood, you can actually put a price tag on your item. It is important to give yourself enough leeway so that if your product is not as successful as your research predicts, you will have a slight buffer.

Many individuals are intimidated by the product development process. However, it can be an exciting and fulfilling way to enter the market. As long as developers keep these six factors in mind, they can increase their chances of having a successful experience.