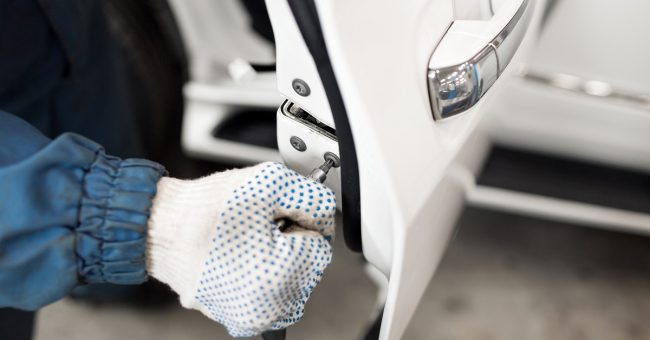 Car keys can break or malfunction, which is why it is important to have a trusted locksmith in Los Angeles that you can call. It can be frustrating to discover that your doors are not unlocking or your ignition is not starting. The best way to respond to a situation like this is to take a second to evaluate the many factors in play: the kind of key, the current problem, any preexisting problems, and the reliability of the vehicle's technology. Once you have these answers in your head, you can contact locksmith services in Culver City to help you get your day back on track. Here are some of the most common issues related to car keys:

Battery Problems or Damage

Many car unlocking or ignition issues can be solved by changing the battery in a key fob. Some newer, more advanced vehicles will require battery-operated keys that do not have a traditional backup key. These batteries can have a long life, which is why many people forget about this aspect of their key. In the case where your car is not starting or unlocking, you should consider the last time you checked your key fob's battery life and whether this could be the underlying issue.

If you have a traditional car key, then you can rule out batteries from the get-go. Instead, you should check the shape of the key itself. Does it look bent or chipped in any way? Has part of it broken off? According to locksmith experts in Brentwood, traditional keys can be easily distorted when they are jangling around in pockets, purses, and vehicle compartments. People will often drop their keys on hard surfaces, especially when they're carrying around a large ring of them, which can also lead to damages. Once a key is sufficiently damaged, it can't be recovered to function in the same way. If this is the case for your car key, you can contact a Los Angeles locksmith to make a replacement key for your vehicle.

Other Key Fob Issues

If you have a key fob and you have already determined that the battery is not the issue, then there are a few other factors that could be in play. Much like a traditional key, key fobs can suffer damage from being dropped one too many times. The electronic components may malfunction when the internal connectors are damaged over time. Another potential issue is your key fob's programming. The system could have a poor, incomplete, or faulty connection for a number of reasons. When you call a locksmith for help, they will evaluate your car system and, if necessary, reprogram the key so that it works.

Key Duplication

You may run into problems with your car key if you have had it duplicated in the past by a low-quality service. Make sure that you are hiring professional locksmiths to get the job done. If you settle for a quicker, cheaper service as an alternative, then you may end up wasting more time and money in the long run.

Car lockouts can be stressful and frustrating. Instead of spending your day trying to come up with your own solutions, you can contact a professional locksmith to help you reach an efficient, satisfying solution. As long as you have a trusted locksmith on hand, you won't have to worry about broken, lost, or stolen car keys ever again. Locksmith services will help you get your day back on track so you can focus on the things that are important to you.