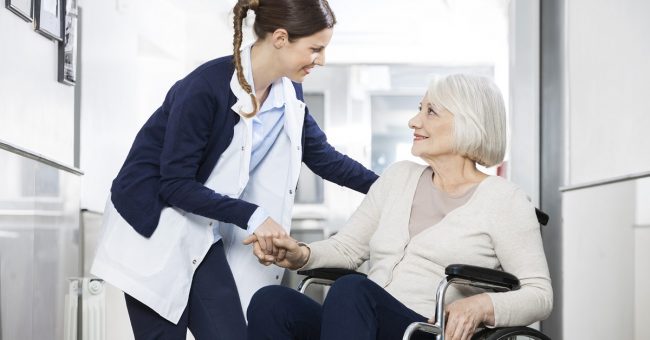 A new year usually brings a lot of changes as you reflect on the past and start thinking ahead towards the future. Professionals at palliative care Los Angeles centers realize that there are many who believe they only have to make short-term goals and light-hearted resolutions. However, as the carers at hospice Pasadena and Los Angeles point out, the truth of the matter is everyone whether you are chronically-ill or fit as a fiddle should be making some serious plans for their healthcare and related finances.

Yes, palliative care professionals admit that all this sounds morbid and overwhelming, but setting up advance directives and powers of attorney are easy and organized ways to go about it. 

What Is An Advance Directive?

The hospice Los Angeles carers explain that advance directives are legal documents that formalize an individual's wishes in the event that they become terminally ill or so severely injured that they can no longer get across these wishes themself.

The particulars of this documentation can stretch from the type of preferred medical care to postmortem wishes. It is prevalent for doctors to talk about advance directives with patients when they are admitted to the hospital, which is the reason why this is a critical topic to consider ahead of time.

Advance directives are not only essential for the individual they represent at the centers of palliative care in Los Angeles, but they also help their loved ones. It can be extremely difficult to know if the right decisions are being made when a family member is put on life support for a long period of time, and their wishes have not been made known.
The majority of people have a general concept on whether or not they would want their life extended for as long as possible or if they would prefer a more natural death. Therefore, this is why it is best to put these wishes in writing so they are respected when the time comes.

A notable type of advance directive is a living will, which declares the type of medical treatment a person does or does not wish to receive at the end of life.

Another well-known example is a Do Not Resuscitate (DNR) order. If a person is unconscious or unable to communicate, this order makes it known that the individual does not want to treated through cardiopulmonary resuscitation (CPR), automated external defibrillator (AED), or breathing machines.

An additional common type of advance directive is a power of attorney.
What Is A Power Of Attorney?
A power of attorney is a legal document that authorizes a person the power to act on behalf of someone else. Identical to the benefits of other advance directives, power of attorney help people make the best possible decisions for their loved ones and bring peace to a family member who may under other conditions feels as though they have no control of the situation.
There are different types of power of attorney that people should know about when they organize their affairs.
There is a durable power of attorney, which productively gives a person complete control of another person's decisions if they become unable to make them.
A non-durable power of attorney does not have complete control of a person's decision. Instead, it is used for a particular transaction or set period of time. This could consist of things such as selling a home or signing a document in a person's absence. The non-durable power of attorney adjourns after that transaction or time period is over.
A medical power of attorney is especially important in hospice settings. This gives an individual the authority to make complex medical decisions for another person. This person fundamentally takes on the role of patient advocate when that patient can no longer communicate.
A limited power of attorney is every now and then known as a "special" power of attorney. This gives an individual control over particular areas of another person's life. This could consist of medical as well as financial decisions.
Last but not least, there is a springing power of attorney. This is intended to take effect only on a specific date, condition, or event.
Although a durable power of attorney takes effect as soon as the document is signed, a springing power of attorney takes effect when the specific date, condition, or event happens.
Who Should Get These Documents Done?
No matter who you are, your age, and even if you are healthy, you should make medical plans for the future. Unfortunately, accidents occur all the time ad they don't discriminate on a person's age or current health status. However, it is even more critical that people who are chronically and terminally ill take the time to get their advance directives in order.

How Do You Create These Documents?

Getting these documents together is much easier than you think. It only needs to put the patient's wishes in official writing, to use the correct format of the particular type of advance directive, and you usually get the document notarized.

The National Hospice and Palliative Care Organization conveniently gives advance directive forms applicable to each state. You can download them here, fill them out, and make sure that all of their future financial and healthcare wishes are met.

When you create a will, it is advisable to view it as a way to protect your loved ones after you have passed. This usually involves selecting beneficiaries, appointing guardians if minor children are involved, and choosing an executor to carry out the will. It is crucial to sign the will in front of witnesses and keep it somewhere safe with other important documents.
A DNR order should be signed by both the patient and their healthcare provider in case of a situation that involves emergency medical services. This can be disclosed via a formalized document that they keep with them. Nonetheless, if the patient is already being treated inside of a hospital, their wish for a DNR order can be issued on their medical records by hospital staff.

Choosing a power of attorney can be a bit more challenging because of the different types to select from. A specific person has to be chosen, and witnesses are required. Besides all that, it is very similar to a will since it is very customizable to the individual's wishes.