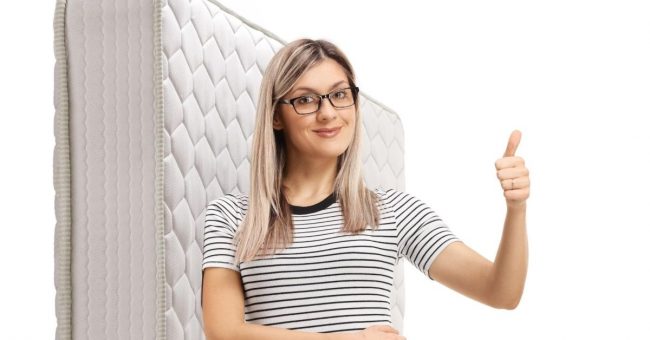 Is it time for a new mattress? Are you ready for an upgrade over your old bed? Before you make your final decision on a mattress at Orange County mattress stores, you should do your homework first. Doing your homework can be accomplished both at home and in-store.

You should think about buying a mattress as an investment, an investment to your overall health and mood. Purchasing a new bed that suits your wants and needs can improve your well-being and mindstate more than you think. The body needs sleep to repair itself and reenergize itself for everyday activities. To get good sleep you need a great bed to help you go to sleep and stay asleep comfortably. Most people think all beds are more or less the same, when in fact there are many different beds that support various body types and sleeping positions. This is why researching your ideal bed is crucial to getting that satisfying night of sleep.

Here are a few steps to take before making that final purchase of the bed of your dreams.

Real Reviews from Real Customers
Before making a purchase of any kind, one of the first things almost everyone does is look at reviews. Looking up reviews for beds should be no different, especially since this is something you will keep and sleep on for years to come. Reviews are one of the best ways to do research because customers are sharing genuine opinions and true experiences. Doing this can also help you narrow down your options if you are having a hard time figuring out which bed provides the features you are looking for.

Location
Take your location into account when deciding on what type of mattress you are getting. If you live in an area where it gets hot, then you might look into what materials certain beds are made of. Certain beds hold heat more than others, so if you are in a warm climate or are just someone who gets hot when they sleep, you should find a breathable mattress design. No one likes to wake up drenched in sweat, so taking this step could help you get a cooler, better night's sleep.

Know What Kind of Sleeper You Are
As simple or as silly as this may seem, knowing what kind of sleeper you are plays an integral part in what type of mattress you should purchase. Whether you sleep on your side, stomach, or back determines how plush or firm your mattress should be. The firmness of the bed will also determine what kind of support you receive while sleeping. Knowing this information will help narrow your options down and keep you from feeling overwhelmed by the numerous amount of choices out there. 

In-Store Experience
Physically going to mattress stores and getting first-hand information is just as valuable as getting it online. Speaking to experienced and knowledgeable experts at the store can be very useful. They can provide you with even more personalized insight than you might find on general online forums. In-person visits are also important to get a feel for the beds you are interested in. Once you test them out, you can see if they meet your standards of comfort. Getting that hands-on experience can help you make the final step in your selection process.

Whenever you decide to purchase a new mattress, make sure to follow these steps in order to find the perfect mattress for you at Orange County mattress stores. Once you're comfortable with your selection, you can spend less time choosing and more time snoozing.