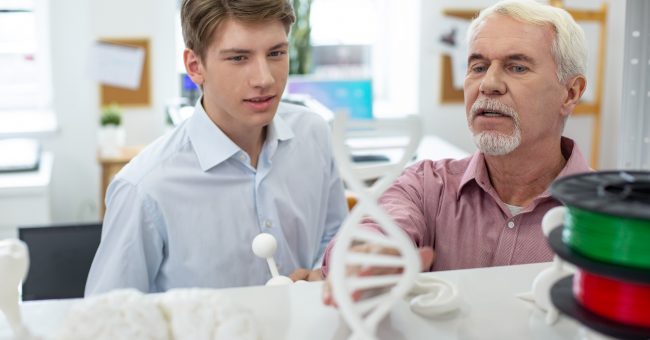 Whether you are upgrading your existing business or working on a new idea without a proper roadmap, the probability of failure increases. Often entrepreneurs get so excited about their ideas, services, or products that they make prevalent yet devastating mistakes. One such mistake is not to prototype their business idea. A prototype can help you save huge costs down the road during your product development, and it's a no brainer! Therefore it is critical to prototype your business idea before you could launch the final product.
In this article today, I am going to take you through how prototyping can help you save costs and how it can benefit your business into making the overall product development easier.
Get clarity
Product design companies reveal that the only thing that guarantees failure of your business idea is the lack of a defined concept. If you have a roadmap or a prototype in place, it helps you to define your design clearly and then sharpen it by mapping out the overall customer's journey.
Do the required market research to understand customer needs and analyze the competition to determine the features which can attract your target audience. Carefully examine what features will give your target audience an edge so that they will prefer your product as compared to the competitors' product. You will have a unique value proposition, only if your product provides more value then what your competitors offer.
Once you have the initial information, it's time to design a prototype for your idea, which is more interactive both to the end-user and stakeholders. A prototype can help your stakeholders have a clear idea of your vision, and it gives them enough understanding of your end product.
Validate your idea in the market quickly
Validate your idea in the market if you want to convince the stakeholders to invest in your idea with the help of product design companies. If you develop a product prototype, it gives stakeholders and the customer a great sense of involvement during the development cycle of your product. A prototype provides your stakeholders with a tangible product to ensure it's a valuable investment. It gives them a clear demonstration of how the outcome will look like, and it also minimizes the uncertainties and doubts that most of the investors have.
Apart from this, it also allows the designers and developers to bring new ideas to the table and exchange feedback with the end-user. It is a great way to ensure that the final product is going to embody the main ideas, vision, and goals of the company. Getting clients, stakeholders, designers, and developers on board will ensure an in-depth understanding of the product and encourage feedback that will meet the end-users needs.
Save on cost
Application development is not a cheap process, and it can cost thousands of dollars depending upon customization and maintenance. Therefore you need potential stakeholders unless you have set aside a considerable amount of funds for your product development.
Product design companies suggest that the chances of the product development cost may rise if you develop your product without developing a prototype first. You have to understand that the maintenance costs can take up to twenty percent of the total cost of product development.
If you develop a prototype beforehand, you will be removing all the inefficiencies since you will be able to identify vulnerabilities and bugs before the final product development. Even if your developers find that the product does not comply with requirements, you will also save the rebuilding costs.
Develop consistent UX
Once you have a prototype in place, you will be in a better position to understand how your users interact with your app. Prototyping helps you understand the behavior of your target audience early on. It allows you to make adjustments accordingly to improve UX, and as a result, it encourages customer engagement with your final product.
Fine-tune your concept
Prototyping allows you to explore new ways to improve your original idea. As mentioned earlier, it can help you to see the problems and take action early on. It allows your team to do a SWOT analysis so that you will have a viable product at the end.
Once you introduce a prototype among your audience, you can gather some feedback via polls or surveys. You can also do direct feedback to develop your final product more efficiently. This first-hand information will help you create an enhanced experience and boost the chances of your product success.