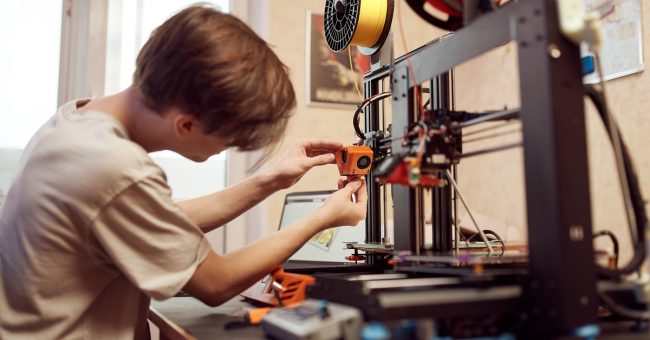 Do you have a product design, and you aren't too sure whether it is a good idea to outsource it? An industrial design company has a few reasons why you should get outsiders to work on your project. One such case could be working with a small team, and you can't let go of any resources. Or else, you want to broaden your team without having to hire anyone full-time. No matter the justification, industrial design companies in California believe outsourcing can be an excellent way to have a bargaining chip of others' expertise for your product development.

An industrial design company strongly senses that for many entrepreneurs, this is very appealing. Can you imagine your company captivatingly transforming your product idea into a ready-to-manufacture design? You have to admit it is fascinating, isn't it? You are most probably not a know-it-all when it comes to using CAD and 3D design programs, and even if you do have the hang of it, an outside frame of reference is always a bonus.

Sadly, it doesn't take much for an outsourced project to go off the rails. Take a look below at the advantages this industrial design company has on outsourcing and tips to ensure your product development goes to plan.

The Grounds For In-House Design

Having a team of designers under your thumb lets you build, keep specialist knowledge in-house and fine-tune. Ultimately, it is you that knows your products, and hopefully, your design department has accumulated a priceless reserve of expertise relevant to all of your projects. Many industrial design services say that this in-house knowledge is also convenient for providing your field service engineers with the insight to upgrade, maintain, or repair products.
Holding everything in-house allows you to have more transparency over the design process. Also, you have greater control over your finances because you know when, where, and how your money is being spent. Additionally, you have peace of mind that your product is getting the undivided attention it deserves.

It is common for manufacturers susceptible to theft of Intellectual Property (IP) through copying, counterfeiting, or stolen designs. So, keeping guard of your design process allows you to maintain greater control of your IP assets.

Why Should I Outsource My Product Design?

Although there are good advantages of keeping product design in-house, there are some drawbacks as well. Below are some of the vital forces that would make an entrepreneur decide to outsource its product design.

Priorities
When you outsource your product design, you give yourself more free time to focus on what you excel at. This could be developing new product concepts or price points. Or maybe you want to focus more on direct selling. Whatever it may be, you can give more time towards them without the daily inconvenience of trying to make illustrations come alive and then convert these into products customers can hold and want to splash some cash on.

Keeping A Step Ahead

Technology is constantly changing, and to get all you can from your design endeavors, you have to make sure they can keep up with the most recent developments. However, investing in regular training for your designers can put pressure on your budget and resources. Ultimately, you may find it more accessible, more time-efficient, and more cost-effective to leave the very perplexing loopholes of designing for a company that has the resources to stay up-to-date.

The Sum And Substance

To handle design in-house, you need the fundamental skills, infrastructure, equipment, and personnel on hand. Selecting designers you want for keeps on your payroll depends on having the budget that can afford them. However, if you are not keeping a continuous schedule of design activities, outsourcing might be more economically advantageous.
Lower Your Risk

If your budget allows it, try to work with a big design company since they will have the engineers and other quality assurance members on staff to correct issues. These companies are usually more on the pricier side but work out better than hiring a freelancer who is usually a one-man show and comes with higher risks.

Get Your Product Out Faster

Commonly, smaller businesses that want to expand their product offerings find it challenging to balance their current operations with design, R&D, prototyping, and testing. If you are lucky, you might have a slot once a week to focus on your new product design. As a result, your new product will take ages to get to market, leaving an open space for your competitors to get a head start.

Specialist Knowledge
Even though you are the expert on your own products, it is always a good idea to have a second pair of eyes. When you outsource, you can take advantage of design specialists' networks, expertise, and resources. Naturally, they will have considerable insight and a more hands-on understanding of the challenges of the design process. They will be able to take what they learned from previous projects. And they will have a great recognition of the unique attributes of each design project.

What's Your Plan of Action?

How do you fit your outsourcing arrangement into your current game plan? Maybe your in-house design team is already hammering away, and you think it's time you introduce some outside support. You may have a particular project that needs expert knowledge that doesn't exist with your current team of designers. Or else, you are discovering ways to outsource product design as a factor of a continuing plan.

What are the most suitable options for outsourcing? Undoubtedly, bring someone in who has proven experience in your field. For instance, you wouldn't get a dentist to perform heart surgery, correct? In the same way, you should hire a designer who's designed the same products as yours.
When you outsource your product design, you can easily set a date you want it completed. This will speed up your time to market immensely, boosting profits and making space for growth at a more desirable rate. Having a more prominent product catalog associates with more profit, and if you outsource, there will be no time out.