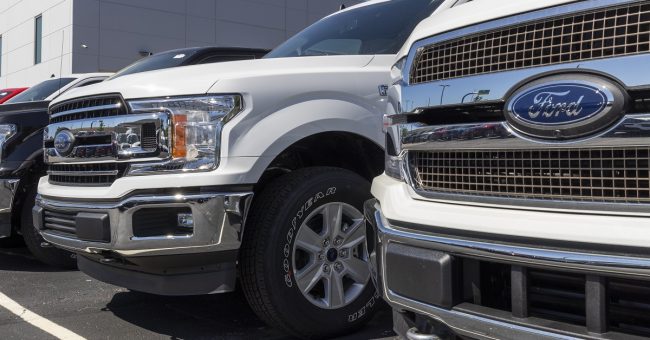 What makes Ford such a brilliant, reliable car brand? According to Top Line Performance, one of the leading auto service experts in Huntington Beach, one of the most remarkable things about Ford is its long manufacturing history. This company was one of the first to use assembly lines to automate the mass production of vehicles. With its long reign of the market, Ford has experience with creating vehicles that appeal to consumers based on their appearance and performance capabilities. Here are some of the ways that Ford appeals to car buyers and establishes a unique value proposition: 

Ford EcoBoost

One of the ways that Ford has defined itself from other car companies is its ability to innovate and stay ahead of competitors. According to auto experts, Ford was one of the first to integrate small turbocharged engines to improve fuel economy and lessen emissions without compromising on power. This technology was labeled EcoBoost. Turbocharged engines allow automakers to keep the costs of their engines down, which allows them to spend more on infotainment features and safety. Plus, it allows car buyers to save on gas and take advantage of low-end torque. City driving becomes a breeze with quicker upshifts and performance capabilities at lower speeds. Turbocharged models are some of the most highly ranked in Ford's catalog. 

Ford Infotainment

The third-generation Sync 3 system is one of Ford's best infotainment accomplishments. This technology allows for Android Auto and Apple Carplay compatibility, which makes life more convenient for car buyers. People love Ford because luxury and comfort are always considered alongside performance. Alongside their driving capabilities, their infotainment systems are dependable and useful to make the journey more worthwhile. 

Ford Hybrids and Electric Vehicles

Ford is one of the leading electric vehicle makers in the United States with affordable prices and remarkable features. Hybrids range from battery-electric to plug-in and dazzle car buyers with their fuel economy and high-mileage potential. Ford service providers in Huntington Beach like Top Line Performance know how to maintain these models in order to ensure that they continue running for their intended lifecycle. Models like these retain the reliability of Ford while also innovating and looking toward the future.

Ford Performance

Last, but certainly not least, Ford is known for dishing out high-horsepower muscle cars. These models excite the more classically inclined auto lovers and off-road enthusiasts. Perhaps what makes Ford so dynamic is its ability to work on eco-conscious models without sacrificing the tradition of releasing high-powered, race-inspired cars like the Mustang. Ford can continue creating crowd-pleasing sports cars while also perfecting the midsize sedan and other city-driving models.

Ford models are special because each one of them comes from a rich history of automaking and innovation. When investing in a Ford vehicle, car buyers are participating in this tradition as well as looking toward the future. It is important to maintain quality cars like this, which is why independent auto shops that offer Ford services are a great, affordable option. You can skip the dealership lines and trust your Ford with auto mechanics that know Ford cars inside and out. Plus, you will always have a place to come if you ever run into any mechanical issues. Ford vehicles are dependable, but they must be maintained to avoid premature wear and tear.