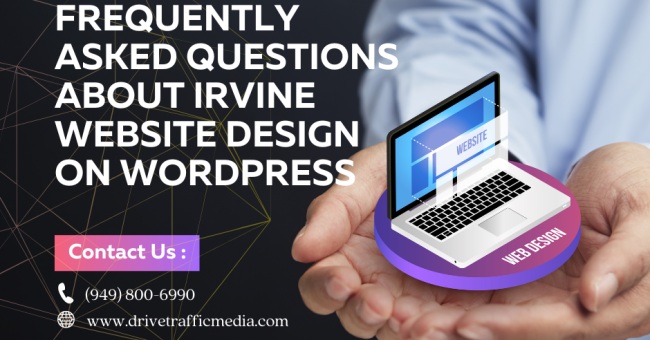 Have a baffling question about handling Irvine website design issues relating to WordPress? WordPress may be one of the most affordable and easiest tools for online marketers, but it's not a walk in the park. Take a look at our helpful article here to see if we can clear up some of your confusion.
How do I keep my WordPress website and my plugins safe?
To keep your website design in Irvine safe at all times, you want to make sure that you are keeping your plugins up to date 100%. You also want to delete any extra plugins on your website that you're not using and plugins that are known to have problems with getting hacked or not working properly.
Why do I need to keep my WordPress up to date when it doesn't get hacked?
You need to keep your WordPress website up to date because they are updating the platforms as they get reports of hacks or other issues in the platform. Additionally, sometimes your Irvine website design gets stuck and will not automatically update the WordPress platform. You have to go in there manually and update it. A lot of times people get their websites not updated with WordPress because there is a small bug. This causes you to miss many different updates, making your website weaker and weaker from hacks that happened on the platform.
Updating your website also helps with bugs on browsers like Chrome. This prevents your website from having any mobile responsive issues from the updating of the browsers.
Why am I not getting any intake forms from my WordPress website in my email inbox?
There are many reasons you could not be getting a WordPress form fill going to your email. The most common reason is that the form is ending up in your spam folder, meaning that any client that fills out your form will be in spam. So, it's best to find out when the email is coming in. Look through your spam regularly and transfer any leads to your inbox. This happens frequently because WordPress's default email tends to send updates that trigger spam.
You should also create a filter in your email and make sure you're adding it to every lead you get. This emphasizes its importance and makes sure none of your lead emails goes to spam. This is easy enough to do with Google's workspace platform also known as G Suite.
Another solution is to set up a CRM so that the form actually goes straight to your inbox and your CRM at the same time. This is a great solution because you can send this to your salespeople before you even get to your office and check your inbox. Your salespeople can follow up with potential leads as soon as possible.
Conclusion
If you need any help with web design services in Irvine, then Drive Traffic Media is the one to call. Not only can we build the website of your dreams, but we can also boost your online presence with our advertising, social media marketing, search engine optimization, and content writing services. Get a free consultation from us today by calling (949) 800-6990 or visiting our website here.