Are you a newbie looking to launch your career in SEO? Are you a job hunter having trouble finding the perfect job?
It's okay, we all started somewhere. In a fairly-new industry that's growing at an exponential rate, it's hard to plan a trajectory without some help.
That's why we've come up with a guide for landing the SEO job of your dreams. For years, Drive Traffic Media has worked with all sorts of Los Angeles SEO professionals—we know how to spot potential and capitalize on it. Here are some pointers you should follow if you're looking to impress your future employers.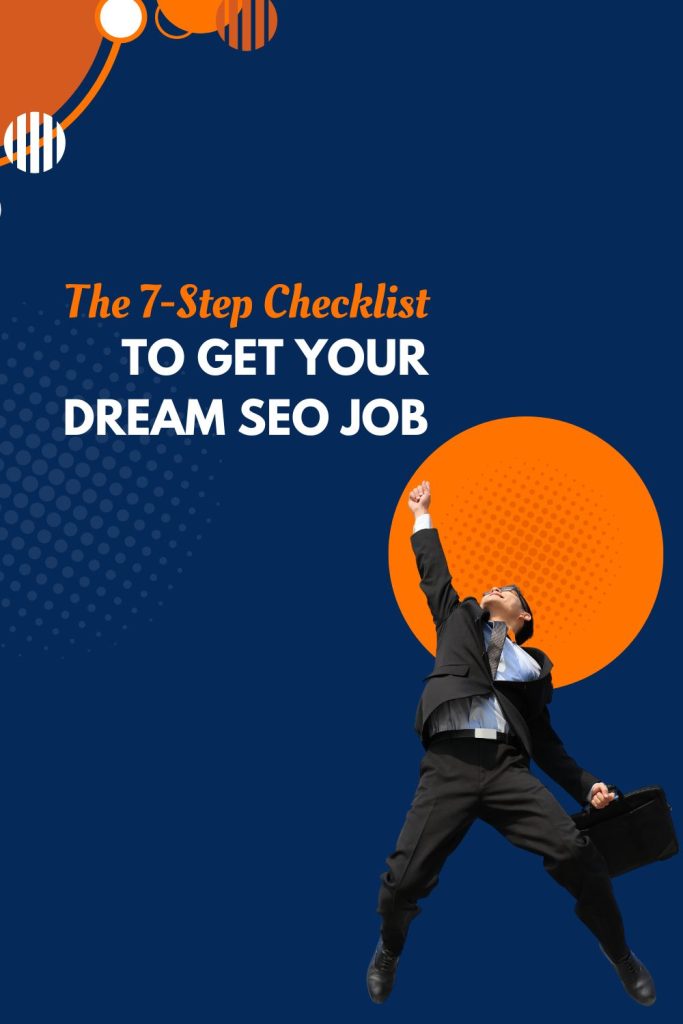 1. Know What the Employer is Looking For
SEO is an extremely diverse industry. You can't expect to get hired as a content creator if what they're looking for is a link builder!
Read job descriptions carefully and look at their requirements. Some may be required with no exceptions (e.g., must have a bachelor's degree in digital marketing or related fields), while others might just be preferred (e.g., preferably with knowledge of Google's Webmaster Guidelines). The more boxes you tick, the higher your chances of getting interviewed!
2. Do Research on Interesting Companies
If you value work environment and culture, then you'll want to do your research on companies you're interested in. Look into what products or services they sell to determine what the job position will entail. Find out what their values are and see if they align with yours. Also, hit up websites like Glassdoor, where you can read reviews from past and present employees.
All of these will give you a good idea of what working there would be like. It also lets interviewers know you've done your research.
3. Be Trendy and Always Improve
SEO is a field that is constantly changing and improving. As such, your skills and experiences need to reflect that if you really want to be on top of your field. Employers love having people who stay on top of the trends, as it means they are quick to adapt, have initiative, and do not need to be trained as much.
During your free time, try to read SEO articles and blogs to catch up. As an SEO company in Los Angeles, we highly recommend Search Engine Journal. Also, participate in webinars and forums where you can learn more about the latest trends in-depth. Lastly, take advantage of courses on Coursera or Udemy that can add to your skill set.
4. Build an Online Brand
With so many job applicants to compete with, it's important to make employers remember you. Besides a resume and a cover letter, a great way of making a mark is with a personal website.
A website is a pretty nifty way to emphasize your skills, show off your portfolio, and brag a little about your web-savviness. Trust us, having a well-designed personal website that ranks first on search engines is definitely something to brag about!
Also, you might want to clean up and optimize your social media pages. Make professional ones like LinkedIn and Upwork easy to find by employers and have detailed and consistent information on all of them. For those you don't want them to find (e.g., your embarrassing Facebook profile), make sure you've made them unsearchable.
5. Customize Your Resume
People tend to think of resumes as a one-size-fits-all type of thing, but it's really more like a mannequin you dress up. Your background information, educational attainment, and work history are the mannequin, and you dress them up fancily with skills and experiences that are fit for the role you're applying for. That way, employers will know you're qualified for the role and have the relevant skills and experiences to back it up.
So, before sending your resume to any employer, make sure it fits the job description perfectly. Highlight skills, experiences, and achievements you think will make you stand out from other applicants. If you have a certificate on a particular skill they're looking for, or if you significantly grew a previous employer's traffic while working for them, add it to your resume.
6. Do Well in Your Interview
The interview is often the last step of your job-hunting journey. It's your last chance to prove you're the right fit, so make it count!
Basic tips and tricks to a job interview apply here:
Always dress for the part. Interviews are in professional settings.
Fake it 'til you make it. It's okay to be nervous, but don't let the nerves get to you. Remember to be polite and smile.
Be prepared. It's not going to look great if you can't answer questions about the job! Read up on the job description and company to show your interest. Practice answering any questions they may have for you.
When interviewers invite you to ask questions, do it. Ask them about things that aren't in the job description. This shows you're very interested in working for them.
Get Your Money's Worth
Make no mistake—the SEO industry pays really well, especially if you've got in-demand skills. If you're confident in your skills, it's okay to negotiate for higher pay if you think you can earn more. The worst they can do is say no.
According to the US Census Journal, here are the salaries you should expect to see:
Source: Search Engine Journal
Always base your expected salary on the median salary bracket, years of experience, skillset, and living wage status in your area.
Conclusion
SEO is a booming industry that'll only continue to grow, especially if you want to work in Irvine or Los Angeles. It pays well, so you'll never want for anything, it is in high demand, so you'll never have to look very far for a job, and it's dynamic, so you'll never get bored. It's a great career choice for anybody and everybody!